---
Pillars of Fate

Skills Acquired :
-Team work
-Make with unity3D
-C#
-Tweaking with a lot of gamefeel elements
-Stress management related to time

The animal reign is in your hands ! Save the drowning animals and fuse them to give birth to amazing new species !


This project was made during the Global Game Jam 2017 on the theme "Waves".
TEAM
Julie Martinez
–Art (Lead polygonal water and green explosion artist)
Augustin Grassien – Game design & Art (Senior paper boat artist and skillful dubber)
Boris Kolimaga
–Art (Animal crafter and funky composer)
Pierre Martinez–Programming (Castafior and professional keyboard smasher)
Valentin Birembaut – Programming (Dictionary referent and grandpa programmer)
Propulsé par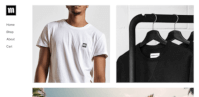 Créez votre propre site Web unique avec des modèles personnalisables.