---
Pillars of Fate

Skills Acquired :
-Team work
-Make with unity3D
-C#
-Physic
-Tweaking with a lot of gamefeel elements
-Stress management related to time
​
Being a cathedral builder isn't that easy ... evenmore if some devils tries to destroy it.
Build a compact and wonderful cathedral avoiding pilgroms to get killed and you may earn a divine approval !

This project was made during the Ludum Dare 36 on the theme "Ancient Technology".
TEAM
Augustin Grassien (anabir) – Game design & Art
Valentin Birembaut (arfak) – Programming
Benjamin Lefevre (benjaml) – Programming
Theophile Loaec (thomaslean) Sound Design & Music
Special thanks to :
Liptick for some help on game design
Deadslug for his divine voice
Propulsé par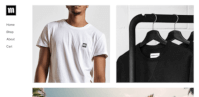 Créez votre propre site Web unique avec des modèles personnalisables.